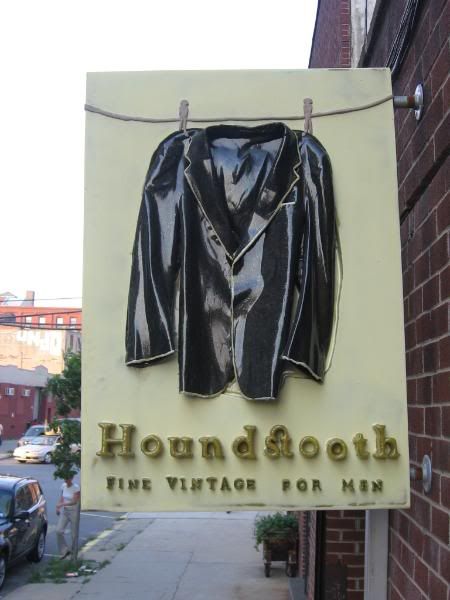 ------------------
FOR IMMEDIATE RELEASE
HOUNDSTOOTH: POP-UP at Kill Devil Hill
170 Franklin Street
Brooklyn, New York 11222
From Tuesday, February 16, through Sunday, February 21, former Williamsburg fixture HOUNDSTOOTH: FINE VINTAGE FOR MEN will operate a pop-up shop at Kill Devil Hill (170 Franklin Street) in Greenpoint. The shop will be open between noon and 8 p.m. each day.
This six-day appearance will serve as a retrospective of sorts, showcasing never-before-seen pieces from the Houndstooth vault, old favorites on sale for the last time, and even select designer women's pieces from Maria's private collection.
The Houndstooth showroom remains available for private visits by appointment.
-----------------
Some choice pieces are also for sale in Nolita, NYC at famed vintage boutique, Resurrection: